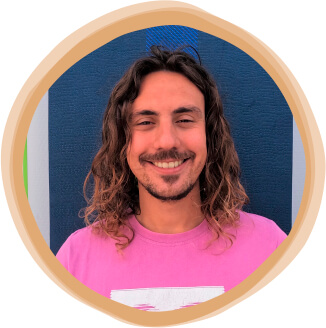 "Hello, I'm Egas, the artistic root of the brothers.
I was born and raised in Carvoeiro beach and I've been rowing these seas since I was a child. When in University and even before I was already working at the beach and was a guide as well. Competed handball all my life, i graduated as a dentist but decided i need the ocean way too much too be away from it! Lover of music and arts, I love playing the guitar, singing, astrology and spirituality. Always fun and ready to help you, I'll make your trip funny and educative."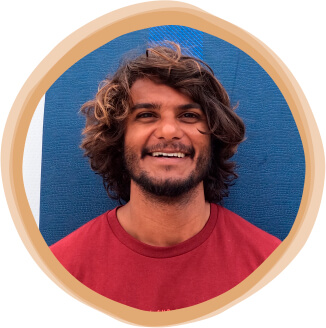 "Hey! I'm Caio, the adventurous root of the brothers.
I'm a Geographer born and raised in Rio de Janeiro, but with strong roots in Algarve. I grew up surrounded by the ocean and mountains which got me hooked on outdoor activities like paddling hawaiian canoe, rock climbing and surfing.
This lifestyle made me passionate about getting people to experience it. I've been working as a mountain and sup guide for a few years, having skills and enough knowledge to provide you a fun and safe experience with BrotheRootz!"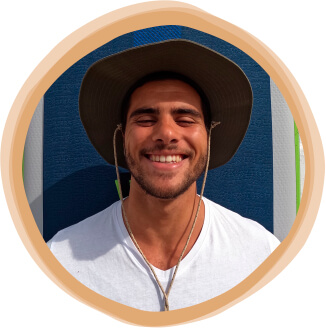 "Hi! I'm Francisco, the amphibian root of the brothers.
Born in Algarve and raised at Vale Centeanes beach, the ocean is my home. Since a little kid that swimming was my main sport, where I competed until I turned 18. I've spent my teen years working at the beach and cruising our waters as a touristic guide.
Meanwhile I've been away traveling, after completing a bachelor on engineering. Now I'm back and ready to do what makes me happy, sharing with others a piece of my paradise."