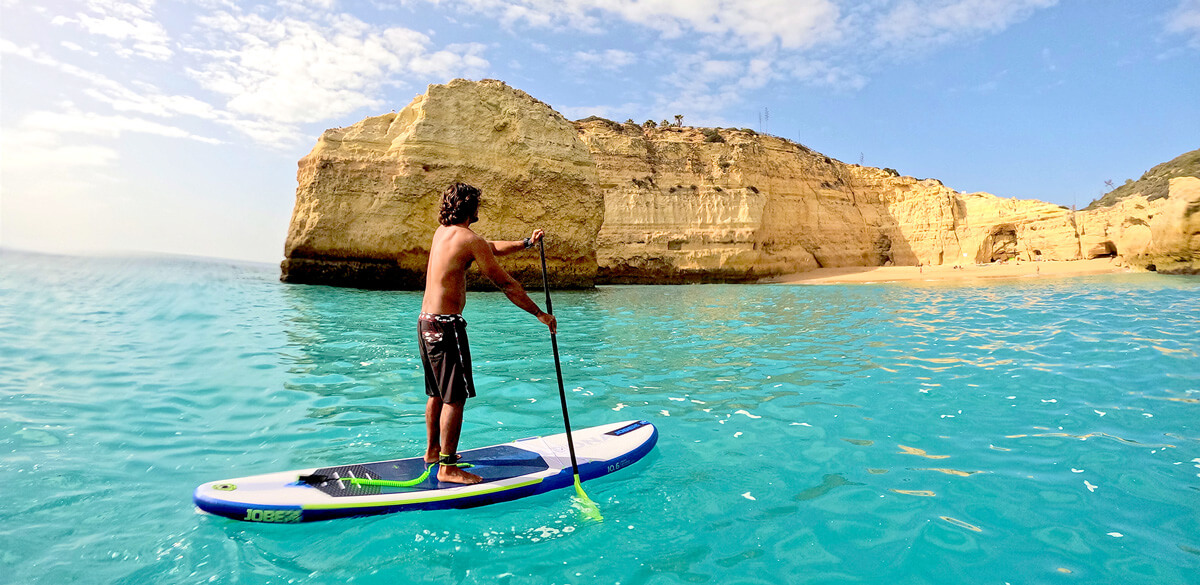 ABOUT US
We are BrotheRootz
We are an eco-friendly SUP company that came to life due to 3 young Local Friends who had the same dream: built a sustainable and alternative way of living and do what we love the most in the place we grew up. Authenticity, Good vibes, Sun and Salty water defines who we are!
We decided that we would be the difference, be genuine and stick to our roots. That's why we chose Carvalho's Beach as our port of departure to the Benagil cave, avoiding the crowds and high season confusion, as we prepared an unconventional and more exclusive route.
We only take 10 people per tour so it's more intimate, fun and safe. BrotheRootz is composed by young local guides with a fresh new vision and approach to Algarve's tourism.
Our focus is providing you a lifetime experience at the place where we grew up, which is recognized by many as one of the most beautiful and astonishing natural wonders of Portugal. The coastline of Lagoa (Benagil) is already known for decades for its marvelous sea caves, secret beaches and impressive fossilized rock formations, carved through the centuries by the natural forces of mother nature.
The delightful uniqueness of our land made its fame reach all corners of the world, bringing tourism, which has its ups and downs. We've seen with our own eyes the deterioration that the big masses can bring to our waters and forests, including the loss of quality by the touristic companies. That's why we want to invest in a more ECO and
familiar tourism, where the impact on our ecosystems will be significantly reduced and as well having a more personal relation with our customers.
Most times of the year our ocean is flat and our boards are extremely stable as well, so even if it's your first time there'll be no trouble standing up on the board. You can also go sitted or kneeled if needed. As well, you will have by your side a skillful guide that will give you all the tips and support so that you feel safe and comfortable in the water.
Everyone in our team has grown at the beach surrounded by the newcomers who visit our magical spots, so the ocean is our home as well as everybody is used to interacting with different cultures of our world.